Highlights of BAC accomplishments in October:
The BAC sat down to work first thing into the month. The Safety, Education and Enforcement and Legislative Committees held a joint meeting on Oct. 2 to develop testimony about the Vision Zero Enhancement Omnibus Amendment Act of 2019.
Chair Rachel Maisler, Secretary-Treasurer Jeff Johnson, and immediate past chair David Cranor testified at the bill's Oct. 24 hearing. Official written testimony will be transmitted in early November and posted under separate cover.
The Facilities Committee held an on-bike "rolling" meeting to assess NoMa and Eckington intersections around North Capitol Street and New York Avenue.
Photo of Oct. 29 ride by Gregg Adams.
The BAC and the Pedestrian Advisory Council held an Oct. 28 joint meeting featuring a two-hour discussion with DDOT Director Jeff Marootian. Council members questioned the Director about Vision Zero and other policies and infrastructure projects.
Two new members joined the BAC in late October.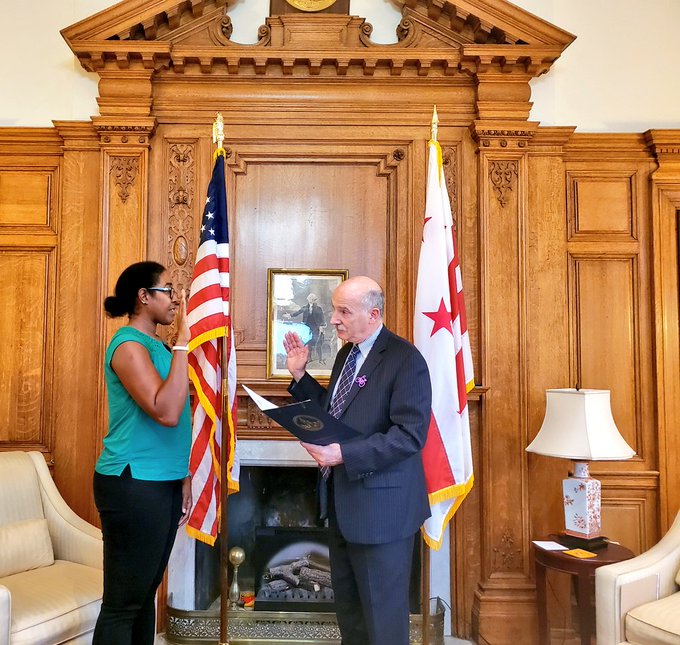 Anica Allen is the new member representing Councilmember Grosso.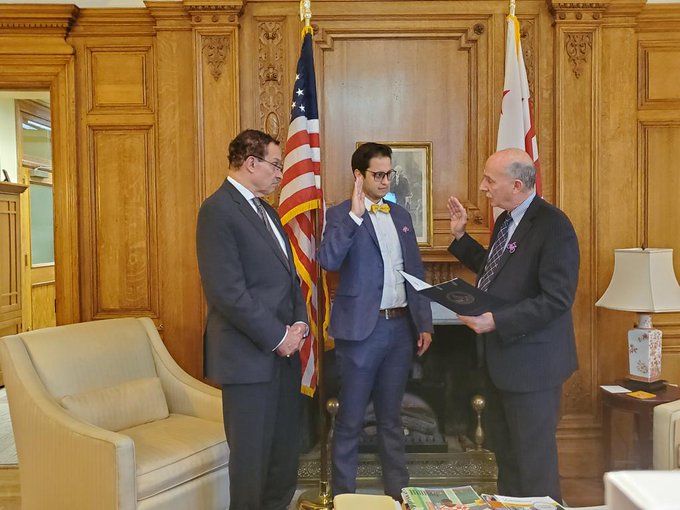 Councilmember Gray, left, attended the oath of office ceremony for his new representative, Max Richman.
This month: November activities
The BAC meets on Nov. 6 at 6 p.m. at 441 4th St NW. The meeting agenda is
here.
BAC meetings are open to the public.
BAC committees have set plans to finish the year with December meetings. See the BAC
calendar
for details.
The next full BAC meeting is Jan. 8.